View mode
At Penpot, the View mode is the best place to present your designs. You will also be able to share them and play the interactions.
View mode interface
Take a look at the anatomy of the View mode at this section: View mode interface.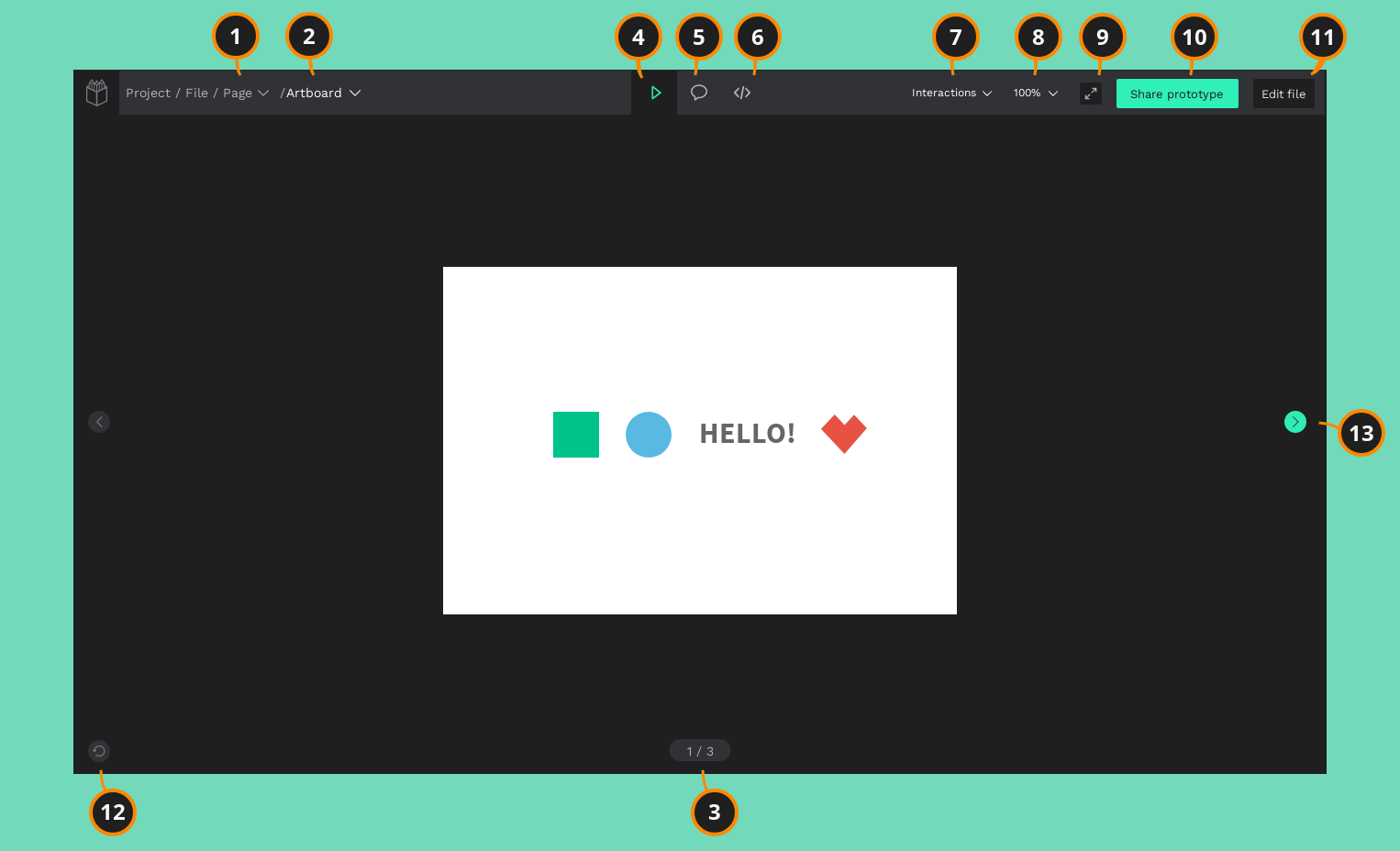 Launch your designs in View mode
To view your designs from the workspace at View mode click the play button at the top right of the navbar or press G V.
Note: the View mode shows only artboards and their contents. Anything outside an artboard will not be shown at the View mode.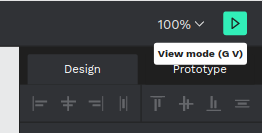 Features
From the View mode you can:
Navigate through artboards pressing → and ← keys.
Play the interactions (if there are any).
Change view settings for interactions: don't show, show or show on click.

Click on the artboard name to see the artboards list (with nice thumbnails).

Click on the page name to display the pages menu. At shareable links the available pages can be configurable.

Create a shareable link. The Share link is a public url that you can destroy anytime. You have control of what pages will be shown at the link, being able to choose between showing all pages, the current page or selecting specific pages.

The option to share the design workspace in viewer mode is still disabled but coming soon.

Zooming options. Zoom in +, Zoom out -, Zoom to 100% Shift+0, Zoom to fit all Shift+1, Zoom to selected object Shift+2, Full screen.
Activate the browser fullscreen mode.
Activate the Code mode.
Activate the Comments mode.